Moore Construction is a New Zealand owned and operated company with extensive experience in piling and complex civil works. Our expertise includes screw pile, CFA, bored concrete pile, sheet pile, driven timber, concrete and steel piles, ground anchoring, and concrete precast and prestressed bridge construction. With a focus on project, community and workplace safety, we prioritize safety at all levels through detailed risk analysis and control implementation. Our commitment to quality is reflected in our accreditation with ISO 9001, 14001 & 45001. Our team of experts and comprehensive list of resources allows us to deliver successful outcomes in even the most challenging projects. At Moore Construction, we excel together to bring your project to life.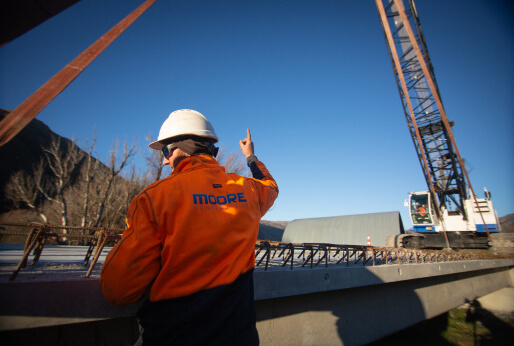 Meet the team
Nathan Gifford-Moore
General/Operations Manager
Nathan joined Moore Construction in 2000. After completing his carpentry apprenticeship, Nathan developed his skills and experience in residential construction and specialist concrete structures. Progressing from leading hand to General Manager to Managing Director after taking over Moore Construction in 2014. Nathan enjoys the fast paced and involved role in an ever-developing company. Nathan sees our projects through from tender documentation, negotiation to completion and final hand over.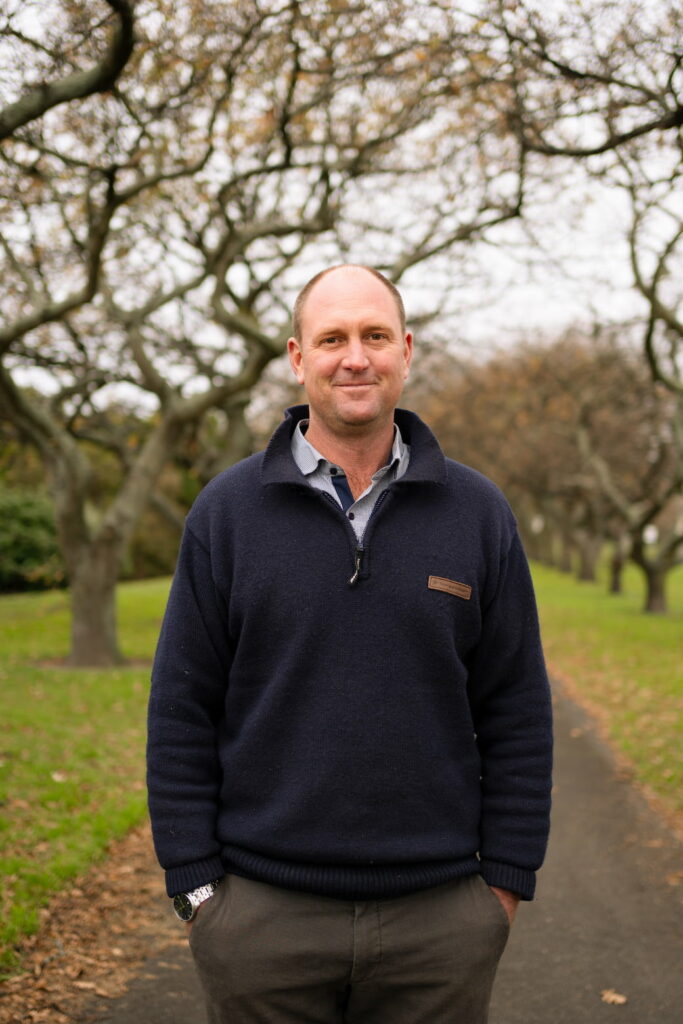 Sam Gifford-Moore
HSQE Manager
Sam has been involved in the construction industry since 2007 after completing a Bachelor of Design (int. architecture) With a passion for ensuring our staff, subcontractors and clients are healthy and safe, Sam has built a wealth of experience as Moore Construction's H&S rep over her 12-year career.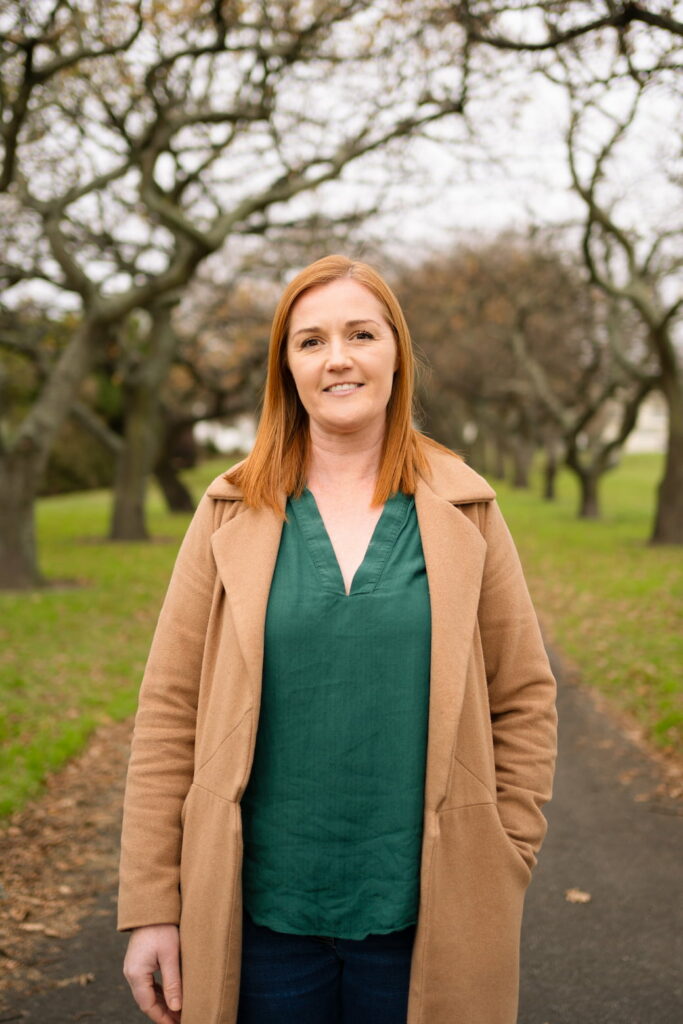 Campbell Moore
Site Supervisor
Campbell enjoys working as part of and showing leadership in our team of hardworking staff. Campbells stand out qualities include approaching each task with positivity, strong interpersonal communication, honesty, and an ability to consistently work hard. He finds satisfaction in ensuring tasks are completed safely and as efficiently as possible. Mechanically minded and with over 12 years of machinery experience Campbell can diagnose faults or issues with most machinery and make repairs on site, minimizing any down time.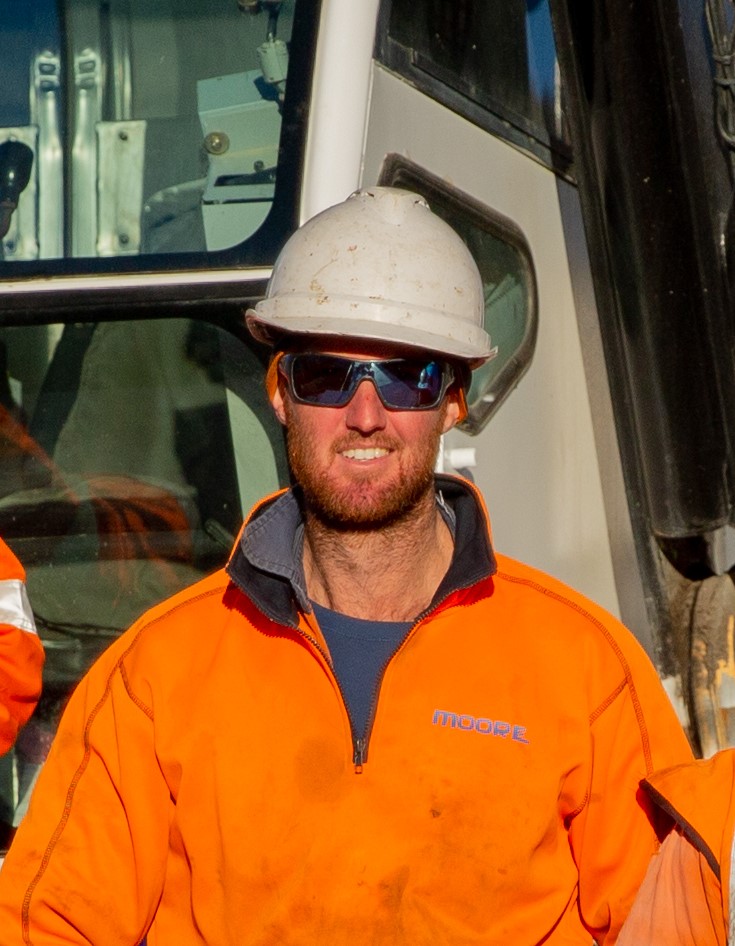 Regan Cooper

Highly skilled and experienced in engineering and management for large scale piling and civil works projects, Regan's key attributes include honesty, reliability, and a strong work ethic.
Regans ability to solve complex engineering challenges with practical and considered solutions ensure project efficiency, progression, value and success. Regan holds a Bachelor of Engineering with Honours (Civil) – MEngNZ, Site Safe Gold Card, Deep Foundation Institute Member and a Certified Concrete Technician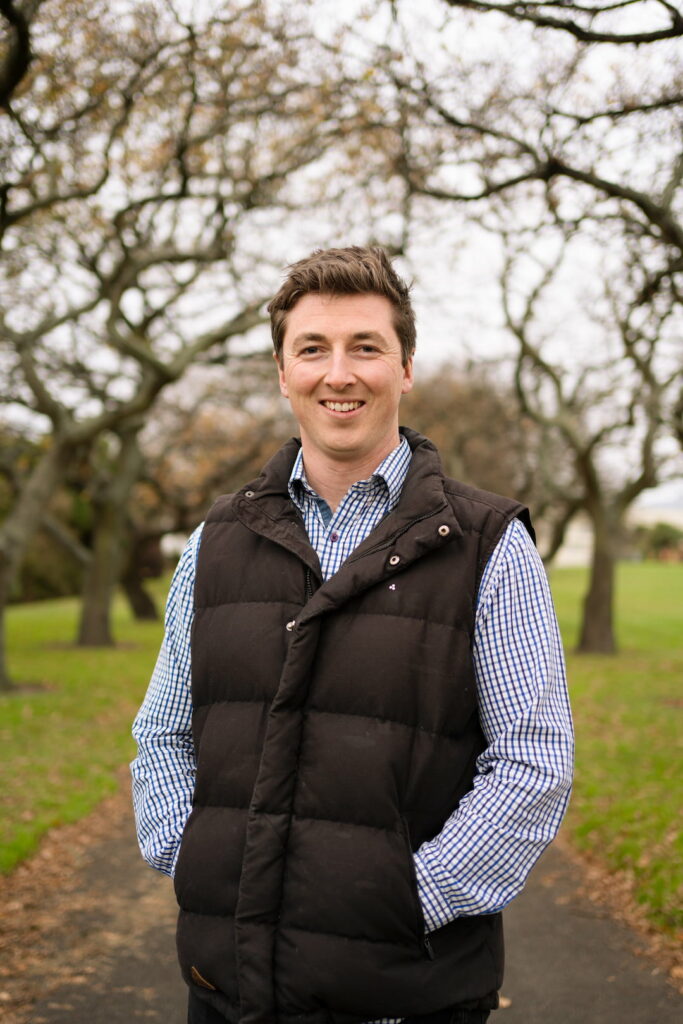 Shane Marriott

A highly skilled, enthusiastic, qualified civil engineer with a passion for seeing major construction projects through from start to finish. Shane has 15+ years of valuable experience working for both consultants and contractors on large scale major civil infrastructure projects which includes 3 of the 4 'Major Roads of National Significance' in Christchurch. Core strengths in subcontractor management, programming, quality assurance and maintaining relationships with clients/designers ensures a quality project delivered on time.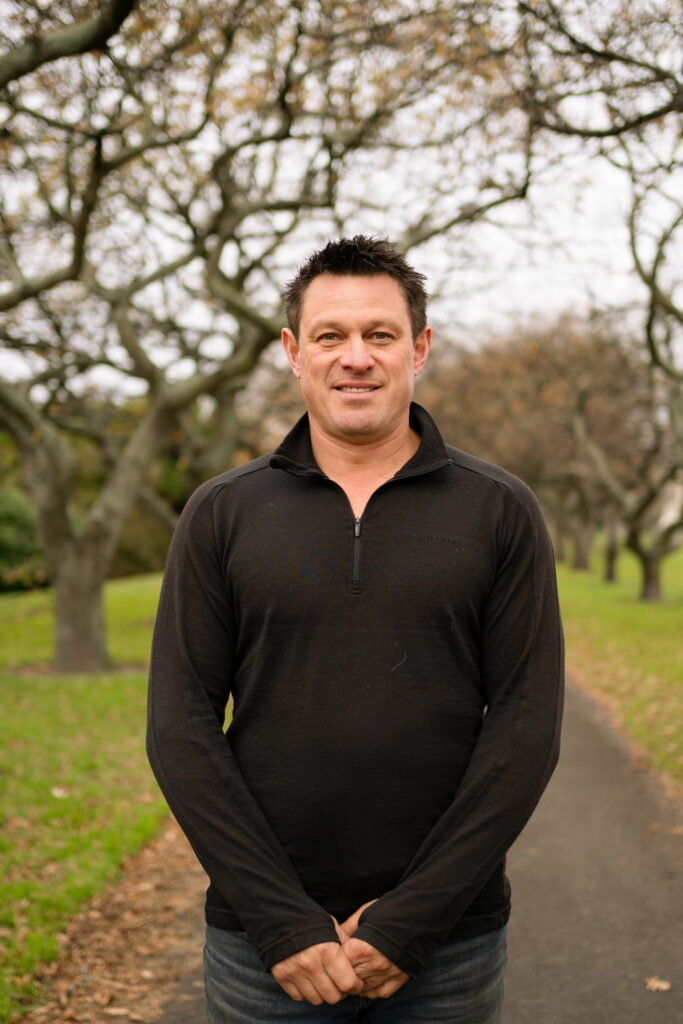 Eugene Beneke

With 20 years industry experience, Eugene joined Moore Construction after finishing the project and his role as structures manager for the major Christchurch Northern Corridor Alliance Project, which included several challenging motorway bridges and varying structures. Eugene's understanding, and experience of working on roads, river crossings and rail is of huge benefit to project success.
Eugene has developed internal programs, systems, and processes to streamline processes from pricing proposal, award, SSSP, project planning, construction stage through to commercial close out.